Welcome To R.Magnan Consulting Inc.
---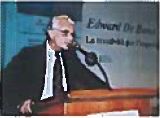 Metacognitive Thinkers learn to rethink their thinking. They use their imagination not to escape reality but to create a new reality.
Metacognitive Thinking uses a very powerful brain mechanism called Pattern Recognition.
This tool involves deliberately reflecting on your active thoughts using an imaginary "third eye" to become conscious of one's particular perspective.  The goal is to begin to search for new ways to see things differently.  Leonardo Da Vinci strongly believed that if you change the way you see things, the things you look at change.
As Metacognitive Thinking becomes a skill, our minds open to exploring new insights, new ideas, new possibilities that could not be attained using the established mental filters that often prevent us from becoming creative thinkers. Today's challenges require higher level 'perceptual processing skills' that can increase our ability to consider other factors that were not previously obvious. This is important in education and in business because this ability is what brings about the 'creativity and innovation' that leads to success in this new  "creative economy ".
UNDERSTANDING THE THINKING PROCESSES OF SOME GREAT MINDS 
Leonardo da Vinci utilized this kind of Meta-Cognitive Thinking to search for an idea, or the solution to a problem through various viewpoints, in order to get a complete detailed understanding of what was involved.
Albert Einstein utilized this kind of Meta-Cognitive Thinking to seek out new imaginative scenarios.  His thinking was visual and mental and therefore he was able to create images which he would then use to process imaginary experiments. He challenged the existing knowledge and mindset of his time.
Thomas Edison followed an approach that was similar to Leonardo's.  Before planning any experiment or invention he would read all the available literature to understand which variables were to be taken into account.  But he also looked at all the different designs of nature and made detailed notes of his observations.  The design ideas he sought to develop represented a very condensed language of thinking, where every word corresponded to many different ideas. This "telegraphic thinking" allowed Edison to explore new connections without needing to find an explanation for them.
As soon as we observe the world of design in nature and its particular details we begin to think visually and to see the connections between natural designs and the research we are pursuing.  The mind operates as a patterning system able to organize unrelated information and ideas into new configurations.  The mind has the potential to connect apparently unrelated things.
Visit https://www.designthinkingconcepts.com for more information.
Article: Mark Cuban on Creative Thinking as the most important skill
Dr. Rudy Magnan
---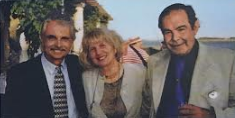 DR. RUDY MAGNAN, author of several books "Redesigning American Education" and "Mindsight, An innovative Approach To Thinking And Communication," has been involved in teacher training programs in Europe and in the States. He has collaborated with Dr. Edward de Bono in executive training using the thinking techniques developed by Dr. de Bono in "Six Thinking Hats" and in "Lateral Thinking" programs. These techniques are recognized by many international companies as a critical aspect of their management culture. Dr. Magnan's research and programs have received national recognition. His curriculum program "Thinking Skills For Public Issues: was considered one of the most creative instructional programs in North America by The America School Board Journal and by the Executive Educator in 1990.
Dr. Magnan continues to do executive training in Europe and in the United States. However, he remains interested in raising the operating intelligence of teachers and students. He firmly believes that teacher training in cognitive operacy is the key to improving the ability of students to understand the information presented by their teacher. This was his objective when he wrote "Mindsight."

Contact Us
---